Greetings Brothers,
I hope everyone is well! We will be having our November meeting on Wednesday, November 15th, 2017 at 6:30 pm, at the Pontian Society Club House at 6456 Market Street in Upper Darby, PA.We will be discussing several important matters at this meeting, including scholarships and upcoming events. There will be dinner served for $22, and you can park at the Astra Foods parking lot next-door (in the front parking on Market Street). There will not be a meeting in December, so this will be the LAST meeting of the year. Please make the effort to attend.
Our next big event will be the Scholarship Luncheon on Sunday, January 7th, 2017 at Giuseppe's Trattoria. Contact Demetri Constantinidis (610-308-9962) or John Zisis (610-353-8152) for a reservation. The lunch will be $35 a person and will begin at 1:30pm.
We are also having our final Awards Presentation for the Track Meet participants at Saint Luke's in Broomall, PA on Sunday, November 12th, 2017. The presentation will be right after liturgy- on the altar. We will be sponsoring the coffee hour afterwards. Please make the effort to show support by attending this last presentation.
In addition, if you haven't paid your membership dues for 2017, please do so now. This will be the last chance to pay your membership for the year and remain in good standing.
Sincerely,
Vasilios Ikonomou
Secretary of AHEPA Chapter 445 "Thermopylae"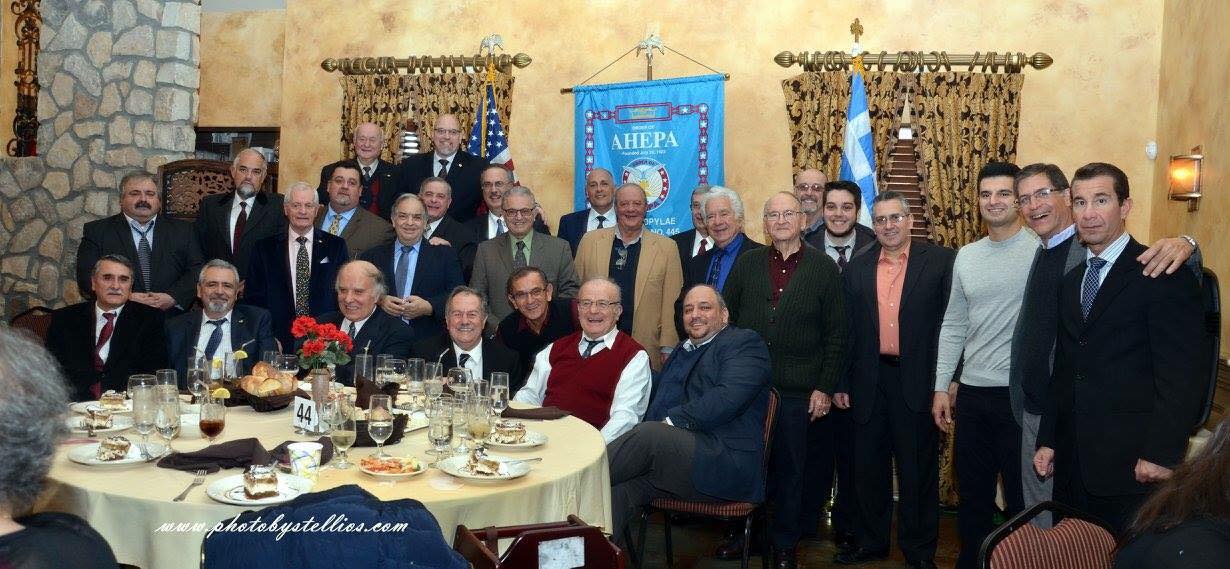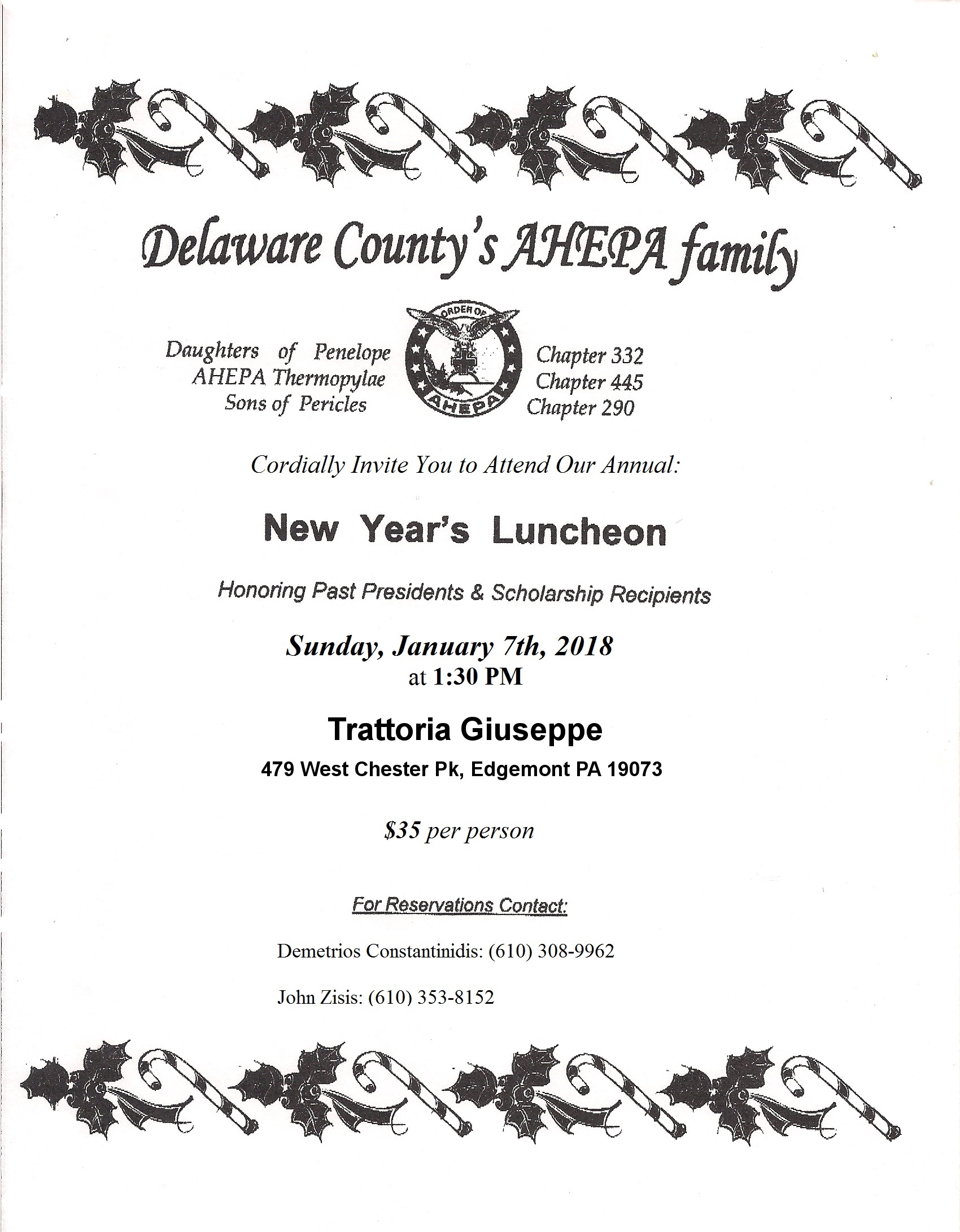 ---